With technology developing and becoming more sophisticated at an ever-increasing rate the need for business to be conducted rapidly is essential. Keeping up with this speed of change should be a primary goal of companies that want to avoid being left behind by their competitors. However, try as they might, many businesses struggle to adapt to new ways of working, inevitably handing an advantage to their rivals. This often comes down to one particular problem with their business operation – inefficiency.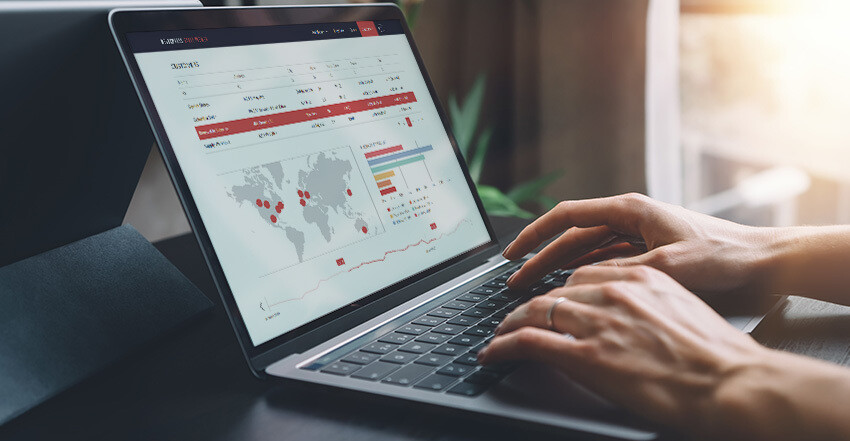 Time is money
Application development platforms like DevExpress can help streamline your business processes and overcome the common causes of inefficiency. For example, the use of non-intuitive and inflexible software platforms that make it difficult for staff to find the information they're looking for - or having a complex system for storing and presenting data, which inhibits productivity and limits the amount of Business Intelligence (BI) that can be gained from data analysis. These inefficient processes waste time that would be better spent on tasks geared towards selling and quickly performing revenue-generating business activities. Therefore, enhancing your business tools to streamline such processes is critical. This is where DevExpress comes into its own.
What is DevExpress used for?
DevExpress is a software development platform for .NET and Visual Studio developers with a collection of components used for creating and delivering apps across Windows, web and mobile platforms. The powerful functionality of these components provides a seamless user experience, allowing developers to build solutions that transform complex business systems and processes that enable improved productivity. Some of the main DevExpress components include the following:
DevExpress Report & Dashboard Server – presents information clearly and accurately in visualisation dashboards to give you better visibility of your organisation's data.
DevExpress WPF – imitates Microsoft Office and Windows interface and UI whilst preserving compatibility with earlier Windows operating system releases.
CodeRush – helps developers write superior code quicker, refactor more rapidly and find and fix defects faster.
DevExpress Office File API – provides the capability to convert documents to different formats, secure documents with dynamic passwords and generate Barcodes and Compressed archives.
All DevExpress components can be purchased individually; however, they also come as an all-in-one bundle with the DevExpress Universal subscription. With over 600 Windows desktop and Web controls, enterprise and server tools and every other component provided by DevExpress, Universal is the most comprehensive software development component on the market, making it incredibly cost-effective. DevExpress Universal provides you with all the tools necessary to develop truly stunning apps.
Purchase from a DevExpress specialist
DevExpress enables you to design apps that complement your business processes, making them more efficient. If you're thinking of investing in a solution for your business, our team of DevExpress specialists are on hand to help. We will ensure the system is correctly implemented from start to finish and provide free ongoing support and advice on how to get the most out of DevExpress' catalogue of components.
Get in touch for a free consultation with one of our experts on how Greatstone International can deliver DevExpress for your business.