At Greatstone International, we're passionate about implementing technology that makes a real difference to our clients. With this in mind, we only select the best and most effective solutions to add to our range of developer and end-user components. Handpicking products in this way enables our team to become experts in their installation, use and maintenance. It is with great excitement that we announce the recent addition to our product range, welcoming a variety of PDF conversion and manipulation tools from Investintech.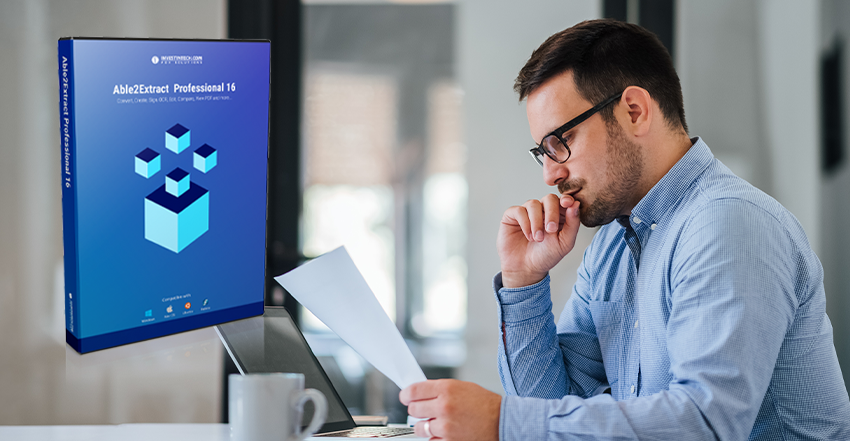 Who are Investintech?
As of April 2021, Greatstone International has partnered with Investintech: a highly established developer and publisher of proprietary PDF converter technology for desktops, developers and servers. With our shared customer-centric ethos, we're proud to introduce several Investintech products to our range of components. At the forefront of this is Able2Extact Professional, Investintech's flagship PDF automation and productivity solution.
Able2Extract Professional
An automated PDF converter and editor tool, Investintech describes Able2Extract Professional as your "swiss army knife for PDF files". It converts PDF documents to and from popular editable formats, including the Microsoft Office suite (Word, Excel, PowerPoint etc.), AutoCAD, HTML, and images. This conversion is of high fidelity and accurately reflects the original layout and formatting of the PDF file. Therefore, Able2Extract Pro saves users time by removing the need to manually reproduce the design of PDFs in other software systems.
If you're thinking of investing in Able2Extract for your business, witness it in action by registering for a free 30-day trial. For a limited time only Greatstone International is also offering a 15% discount and free ongoing support, giving you even better value for money on your Able2Extract Professional implementation. Alternatively, if you need more time to decide your next move, read on to discover more about Able2Extract.
Able2Extract Pro vs Adobe Acrobat Pro DC
The power and consistency of Able2Extract's PDF processing allows it to rival other leading all-in-one PDF solutions like Adobe Acrobat Pro DC. Both products fulfil the basic PDF conversion, editing, signing, and creation needs. However, Able2Extract offers several different features that make it stand-out and a worthwhile investment:
Improved user experience
The Able2Extract Professional interface makes toolbar navigation a simple and easy experience for users, unlike Adobe Acrobat Pro DC's, which is often criticised for being too complex and unintuitive.
Powerful PDF conversion technology
Able2Extract's wide range of PDF conversion options far exceeds those available to users of Adobe Acrobat. For example, with Able2Extract, users can batch convert PDFs, convert any file format to Excel, and convert PDFs to CSV files - processes not possible with Acrobat. See a full comparison of Able2Extract and Adobe Acrobat's PDF converter capabilities.
Deployment and pricing
Both Able2Extract and Adobe Acrobat can be deployed on Windows, macOS, and Virtual Desktop Environment. However, Able2Extract is also compatible with Linux (Fedora, Ubuntu). Furthermore, it offers a perpetual license, meaning once you've purchased it, the solution is yours to own, regardless of whether you switch computers or providers in the future.
Server and developer tools from Investintech
Investintech's PDF automation capabilities are also available for application developers and centralised server-based solutions. With powerful PDF SDK's that provide technology for converting PDFs to other formats, including Excel, Word, PowerPoint, CAD, HTML, images, text, XML and more, developers can build robust digital transformation solutions for their end-users. For organisation-wide high-volume PDF printing, conversion, and manipulation, digital transformation experts can use Able2Extract Server and Sonic PDF.
Speak to a component expert
As you can see, Able2Extract Pro's powerful and extensive range of PDF conversion and creation tools makes it a valuable addition to your portfolio of components. Contacts us today for more information on how it can help with the digital transformation of your business.