IronPDF is one of the most popular products in our brand-new range of C# libraries from Iron Software. Trusted by millions of engineers worldwide, with cross-platform support and over 50 features, IronPDF is a highly successful component. Here, we list the 3 main reasons why we think it is the ultimate PDF tool.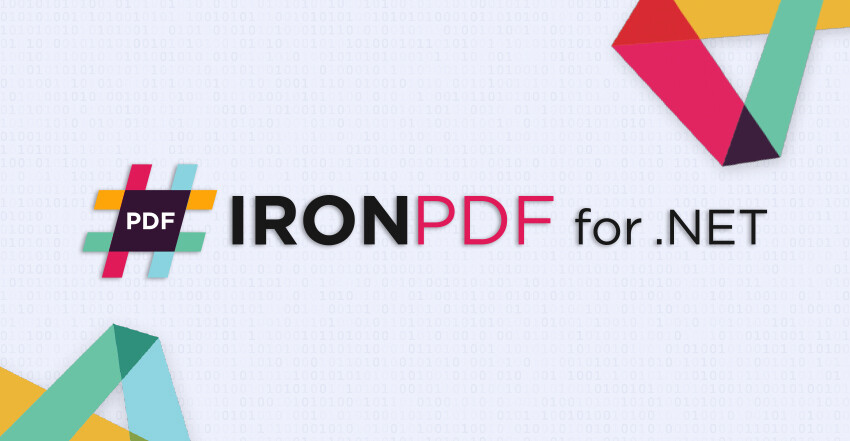 1. Generate PDFs Quickly & Easily
The speed and ease with which IronPDF enables PDF generation is just one of the reasons it is such a great developer tool. IronPDF allows users to convert from HTML to PDF, whether it is via an HTML file or string, URL, ASPX, Razor, or MVC View source. This is achievable with just a few lines of code in .NET, rapidly generating a portable PDF whilst preserving all HTML style attributes – an added bonus.
IronPDF is available from Greatstone International now – why not start your 30-day free trial for IronPDF today?
2. Format PDFs with 100% Accuracy
Another key benefit of IronPDF is that it enables users to dynamically format PDFs with 100% accuracy. With IronPDF, users can carry out a range of PDF formatting tasks, using HTML assets such as CSS, images, JavaScript, and fonts. In addition, users can apply templates on headers and footers, page numbers, and page breaks, and apply page settings, including paper size, orientation, and margins, for PDF files.
3. Manipulate PDFs Securely
The final core function that makes IronPDF so spectacular is the ability to manipulate PDFs dynamically and securely. Users can edit documents, including adding, copying, or deleting pages, adjusting permissions and passwords, and adding digital signatures, with confidence in the security of IronPDF. On top of this, users can edit content, create and edit forms, print to PDF, extract text and more.
Convinced? Contact Greatstone Today.
If you are looking to try this useful component for yourself, request a 30-day free trial for IronPDF or buy it online today. Our friendly team would be happy to chat with you if you have any questions, so please get in touch to speak to an expert and ask for IronPDF support. Greatstone International offers an extensive range of developer and end-user components, so we are sure to find a solution that meets your needs.