In 1992, Adobe created the Portable Document Format (PDF) with the aim of facilitating quick and easy document exchange between devices. This enabled users to capture documents from any application, send electronic versions of them anywhere, and print them on any machine.
Today, PDF is utilised by organisations across the world; it is one of the most versatile file formats available. Converting documents to PDF format is now standard practice, and Greatstone International offers a range of components to assist with this. But what are the reasons for choosing PDF over other document formats?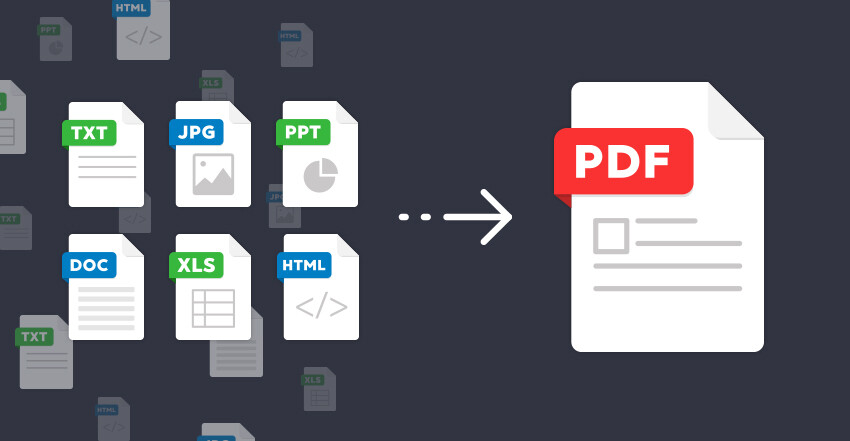 Reasons to Convert to PDF
There are many instances where converting a document to PDF format can be beneficial, assisting agile processes, efficiency, and document sharing. Below are some of the primary reasons why we convert to PDF:
Preserve Formatting Across Devices – When sharing a document or viewing it on another device, there can often be variations in format, but with a PDF, you retain the original formatting, so the document looks the same on any device.
Reduce File Size – You can compress large files, such as high-resolution images, in a PDF document, making it easier and faster to share files and freeing up storage space.
Create Protected Files – PDF files can be encrypted or password-protected, allowing you to control who views and edits them, so a PDF document is more secure than other document formats.
Standardise Documents – PDF is a universally recognised, standardised document format, so it is more widely accessible than other file types, which can have multiple versions that do not work on all devices.
PDF Converters and Automation Tools
Greatstone International offers a selection of leading developer and end-user components to assist with PDF conversion and automation on a Server or Desktop.
Server
The ActivePDF range of components offers cost-effective, end-to-end PDF automation, creation, conversion, manipulation, and printing solutions. For example, ActivePDF DocConverter is a high-volume document to PDF converter with a variety of useful features.
Offering a simple yet robust "Save as PDF" feature, the ability to create PDF documents on multiple platforms and much more, PDFlib is the perfect developer toolkit for PDF generation and manipulation.
Desktop
Investintech provides comprehensive PDF manipulation and automation solutions for end users. The product range includes Able2Extract Professional, the market-leading Adobe Acrobat alternative, as well as a range of SDKs for PDF conversion.
With the Nitro PDF Productivity Suite, businesses and enterprises can create, edit, organise, secure, and convert PDFs. Competitively priced and easy to use, this PDF automation tool offers a wide range of functionalities.
Find the Right PDF Solution for You
Contact Greatstone International to discuss your requirements and we will provide a central PDF solution for your business or enterprise, advising on the perfect products to meet your needs. Book a free expert consultation today.