The primary purpose of adopting a Digital Transformation strategy for your business is to improve your organisation's productivity, profitability, and efficiency, as well as the experience of your customers and employees.
Whether implementing an On-Premises, Cloud, or Hybrid strategy, the underpinning variable that drives your decision on which approach to adopt is data. Data is one of the most valuable assets of every organisation. The speed of the journey each byte of data takes to become information is what sets companies apart. The faster the journey, the more successful an organisation will be. We call this journey "Soft Digital Transformation".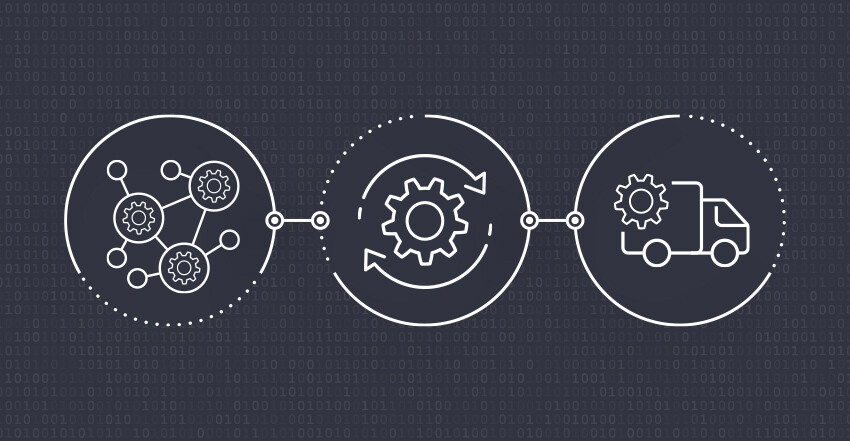 At Greatstone International, we are experts in providing consultancy, components, tools, and support to companies and helping them achieve 100% Soft Digital Transformation in the most efficient way possible. We have mastered this aspect of the digital transformation process.
Soft Digital Transformation can be broken down into three stages:
Gathering -> Processing -> Delivery
1. Gathering Data
One of the critical business challenges that digital transformation solves is data fragmentation; using several platforms and channels for customer engagement leads to data being stored in different places. This stage of Soft Digital Transformation is about gathering data from disparate sources; hard, soft, traditional, and non-traditional data sources.
By employing the right digital transformation components and with the support of the Greatstone International team, you can bring this data together in a format that is portable and readily accessible to third-party business intelligence and data processing platforms.
In addition to standard data gathering methods using ODBC, for example, OCR (Optical character recognition) is a powerful method of scraping and gathering critical data from non-database-held data sources. For instance, this can be used in:
Banking (cheques and bank statements)
Aviation (passport recognition and bio data information)
Security and City Planning (automatic number plate recognition)
Conferencing (Extracting business card information into a contact list and assistive technology for the blind and visually impaired)
It can also be used to convert scanned documents to searchable PDFs to enable even further data gathering.
Greatstone provides several award-winning OCR components which can help you complete this process, including Aspose.OCR, ActivePDF OCR and PDFLib TET.
2. Processing Data
This stage is about processing and analysing the data gathered from stage 1, transforming it into information as quickly and efficiently as possible, and making it intelligible for decision-makers, stakeholders, end-users, and employees.
Some processing considerations to think about at this stage include:
What is the data?
How is it used?
What does it tell you about your customers?
What data is missing?
What further data do you need to collect?
In some instances, stages 1 and 2 are iterative to ensure zero data fragmentation and information lapses.
You should assess the data gathered in stage 1 and use it intelligently to inform your organisation's strategy. By processing the data correctly, you will be better prepared for the final stage of digital transformation.
One of our products that can assist with this is Aspose.Total, which provides solutions that enable applications to programmatically automate nearly all the popular file formats used across today's businesses. It is a powerful tool for building bespoke data processing applications across multiple platforms, including .NET, Java, C++, Android and more.
3. Delivering Information
Once the processing stage is complete, the final stage can commence. This is about delivering the information generated from stage 2 to the recipient or target audience without limits, regardless of platform and display device.
Greatstone International provides a range of award-winning digital transformation components to help you manage, process and deliver data effectively and streamline business processes. Combining the right technology with the data insights from the previous stage will enable your business to deliver superior, data-driven customer experiences.
We have a wide variety of useful tools to help with this stage, allowing you to create fantastic experiences easily, build enterprise reading Business Intelligence Dashboards, Reports and Analytics Dashboards, and bring your data to life. These include:
We have a solution for every organisation.
Contact us for Digital Transformation Support
Your next step should be to review your business processes and technology to ensure they are optimised for your customers and employees. But how do you identify areas for possible improvement, and how should you implement the right technology?
Greatstone International can provide complete digital transformation consulting and support, as well as a range of products to help you on your way.
We do not advise a one size fits all approach; we deliver a tailored future-proof solution, bespoke to your requirements, that ensures growth, profitability, and efficiency. Please get in touch with our friendly team, and we will be happy to discuss your requirements in more detail.