The DevExpress range of developer components enables businesses to deliver outstanding User Interfaces (UI) and Experiences (UX) on Web, Windows and Mobile applications. .NET and Visual Studio developers can benefit from powerful functionality and enhanced productivity with DevExpress, available in a wide variety of formats for different systems.

Here we talk about some of the key components in the range and what they can do for you.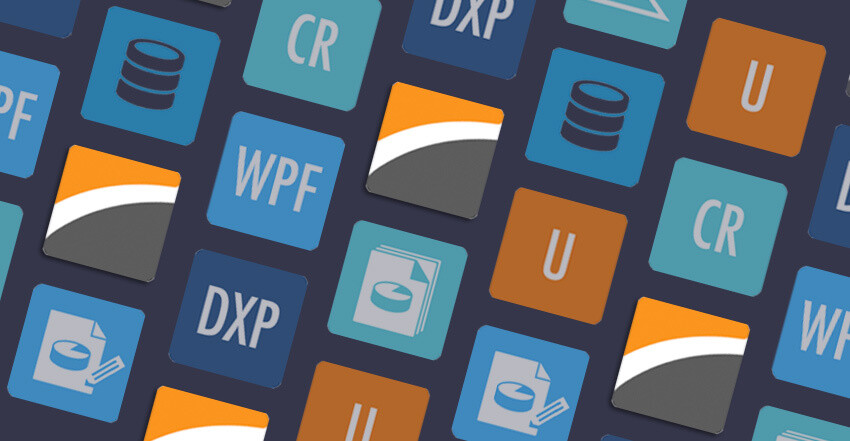 DevExpress UI Components
When creating and delivering apps for different platforms, it's important to have a user interface that is intuitive and engaging. DevExpress can help you transform complex business systems and implement solutions that result in amazing UI and UX.
There is an expansive selection of UI components in the DevExpress range that allow developers to build successful business solutions for the desktop, including for Windows Forms (WinForms), Windows Presentation Foundation (WPF) and Visual Component Library (VCL). The range also includes powerful web controls for use with JavaScript, Blazor and ASP.NET. Discover all of the DevExpress components available from Greatstone.
DevExpress DXperience
One of the most popular developer components Greatstone International offers for cross-platform UI and UX app development is DevExpress DXperience. Deliver the ultimate experience in your Web, Desktop and Server applications with DevExpress DXperience; winner of 20 Gold medals in Visual Studio Magazine 2023 Reader's Choice Awards.
A DXperience subscription provides powerful controls and libraries for WinForm, JavaScript, Blazor, ASP.NET, WPF, Web Reporting, and Bootstrap and also includes a rich collection of ready-to-use SVG icons and images.
Buy DevExpress DXperience online or start a 30-day free trial with Greatstone International to see how it works. We are developer component experts, so feel free to contact us with any questions you might have.
DevExpress Universal
To benefit from the most comprehensive software development suite provided by DevExpress, download or buy DevExpress Universal; another record-breaking award winner as voted for in this year's Virtual Studio Magazine's Readers choice awards. A Universal subscription provides developers with every component available from DevExpress, including everything in DXperience plus controls and libraries for Business Intelligence, XAF, .NET App Security & Web API Service, Xamarin, .NET MAUI and also an IDE for full spectrum Web Testing. This will get you everything you need in one package whilst receiving expert knowledge and support of Greatstone International on top.
Purchase the package online or start your free trial for DevExpress Universal today to experience the benefits for yourself.
Why Choose Greatstone International as your DevExpress Provider?
At Greatstone International, our product range is carefully curated to ensure that we meet our customers' needs, and we only choose solutions that are consistently improving to stay relevant. In addition, we stick to components which we can master and provide support for, so you can rely on our comprehensive knowledge of DevExpress developer components. These are just a few of the many reasons why you should choose to buy from Greatstone.
Speak to the DevExpress Specialists
If you would like to learn more about DevExpress, or have any questions about our services, please contact the team here at Greatstone International. As DevExpress specialists, we know how these developer components work and are proud to offer comprehensive support for our customers.