Aspose.Total is a feature-rich cross-platform, cross-language software developer toolkit that includes all Aspose components. Regardless of whether you program in Java, Android, .NET, C#, SharePoint, or Python, you will be able to manipulate a variety of different file formats. However, perhaps Aspose.Total's most popular functionality is its ability to convert one file format to another. Discover some examples of the file format conversion possible with Aspose.Total along with their benefits.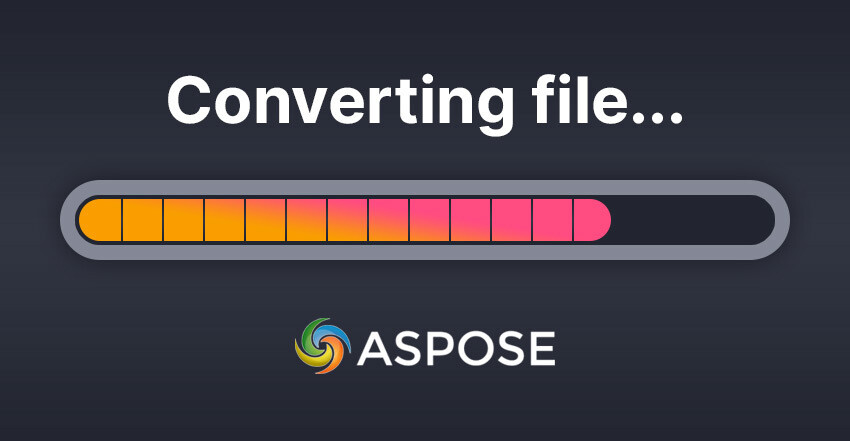 Convert DOCX files to PDFs
Many businesses rely on Microsoft Office applications to be able to operate efficiently. However, employees depend on Word more than most and frequently require the ability to convert DOCX files to PDFs. With Aspose.Total, this process has never been easier. Furthermore, Aspose.Total can also be used to convert other MS formats, including XLS and PPT files to PDFs. This means the file type of your Word documents, Excel spreadsheets, and PowerPoint slides are standardised.
Convert JPEG to PNG
It can be extremely frustrating when trying to attach or upload an image to a website, only to find out it accepts PNG files instead of JPEG files. Fortunately, Aspose.Total helps alleviate this stress by making the conversion of JPEG to PNG seamless. The reverse (conversion from PNG to JPEG) can also be achieved with Aspose.Total as well as the ability to export, draw, manipulate, and transform popular image formats.
Convert HTML to XML file
Are you a software developer looking for a solution that converts HTML to an XML file? You wouldn't be the first. Aspose.Total is the go-to tool for such a task, and it only requires a few lines of code. HTML file rendering, creation, and automation is also part of the Aspose.Total functionality.
Convert Outlook email to PDF
Employees receive dozens of emails every day. Without proper management of their Outlook inbox or an efficient archiving system, important information can quickly become hidden amongst a mountain of emails. To find it again requires a lot of time to scroll and re-read past correspondences, something which is detrimental to productivity. However, Aspose.Total enables staff to convert Outlook emails to PDFs and save them to a secure location so that they are easy to refer back to.
Discuss Your File Conversion Needs with Greatstone
As you can see, whether you want to convert DOCX files to PDFs or convert JPEG files to PNG images, Aspose.Total's comprehensive set of developer components will provide you with the power to do so, saving you time and financial resources. For more information on Aspose.Total and guidance on how to make it work for your business, contact Greatstone International today.