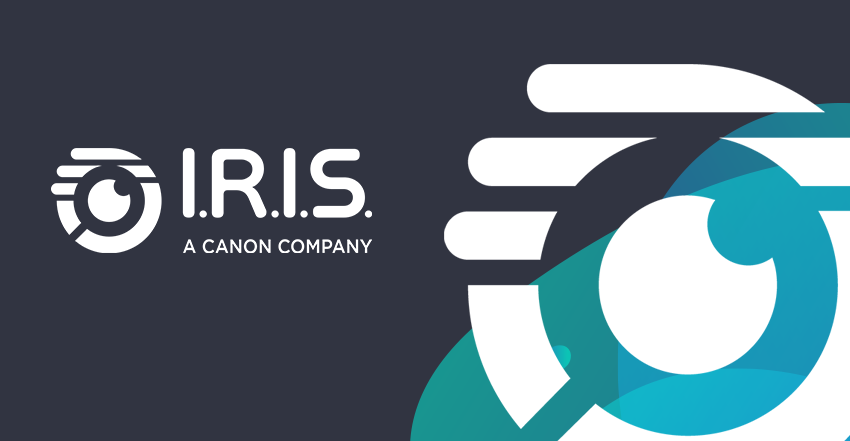 At Greatstone International, we strive to continue to offer cutting-edge document transformation, automation, and data capture solutions. That is why we are thrilled to announce our latest partnership with IRIS, a Canon company renowned for its award-winning and market-leading PDF, OCR, Document Classification, and Data Capture services. This partnership also marks the addition of intelligent and versatile document scanners to our portfolio for the first time.
By introducing suitable hardware into our product line, we are able to tap into a dynamic segment of the data capture industry. This, in combination with our software offerings, empowers our clients to enhance their capabilities in digital transformation.
About IRIS
IRIS, a Canon company and world leader in OCR, PDF Automation & Classification and Portable Scanners, provides a range of software and hardware solutions that use innovative technology to help individuals and businesses streamline their workflows, eliminate human errors and automate repetitive tasks freeing up valuable time to focus on achieving their primary business goals.
With over 30 years of experience, IRIS's technology and products are relied on by over 40 million users. Their proprietary OCR and PDF compression engine is used in over 200 integrations with most of the world's leading Document Management and PDF Automation software providers.
IRIS offers a wide range of Desktop and Server-Based Software, Cloud Services, Portable Scanners and Software Development Kits (SDKs). Their cutting-edge scanning capabilities and advanced AI-based document classification, data extraction, and integrity checks ensure streamlined and secure organisational processes across the education, health, legal, real estate and public sectors.
Partnership With Greatstone
Greatstone International's partnership with IRIS creates an exciting opportunity to associate with a well-established and credited brand backed by Canon and underpinned by their cutting-edge research centre. With a focused and experienced history in the document hardware and software market, Greatstone International can incorporate the unrivalled quality, adherence and contributions to global industry standards that IRIS brings.
At Greatstone International, we provide a complete ecosystem of document management solutions. IRIS offers a broad range of products for document classification, PDF automation, learning difficulty support software and document scanning, opening up a new landscape of product categories. Additionally, IRIS is a leading hardware provider, from portable scanners to book scanners, providing an undiscovered market to provide another tier of data capture.
IRIS Products
ReadIRIS PDF for Windows and Mac
After years of providing its market-leading OCR and PDF compression technologies to the who-is-who of desktop PDF automation and management, IRIS has created its own product, READIRIS PDF.
Features Include:
· CONVERTING from PDF.
· PDF EDITING.
· CREATE AND Securely SIGN PDF documents.
· CONVERT TO PDF.
· Managing AND SHARING PDF FILES.
· Multilanguage OCR.
Intelligent Document Scanners
· IRIScan™ Express EXECUTIVE - Compact, lightweight, portable USB scanner.
· IRIScan™ Book - The fastest handheld book scanner in the world.
· IRIScan™ Pro - High-performance duplex desktop scanner.
· IRIScan™ Desk Business - Document scanner & document camera with AI.
· IRIScan™ Desk Pro Dyslexic - A Unique and Precious Tool for People with Dyslexia.
Why Buy From Greatstone International?
Are you interested in trying ReadIRIS PDF for free or purchasing Intelligent Document Scanners at the best prices? Simply request a 30-day free trial for ReadIris PDF and get started. If you are still unsure determining which product would be best for you, please get in touch, and we can guide you in the right direction.