With the digital landscape ever-changing and consumer-targeted data generated more than ever before, it's no secret that the sign of any thriving business is an efficient server-centric data architecture. Such a digital infrastructure is key to keeping up with the increasing demands of digital data workloads and customer expectations.
Data is the most important asset of your business, which is why we at Greatstone International take pride in being leaders in providing award-winning digital transformation solutions and components to address the most complicated data representation challenges. By working across a diverse spectrum of industries, we are well-versed in successfully providing document and data management technology to transform your data into information.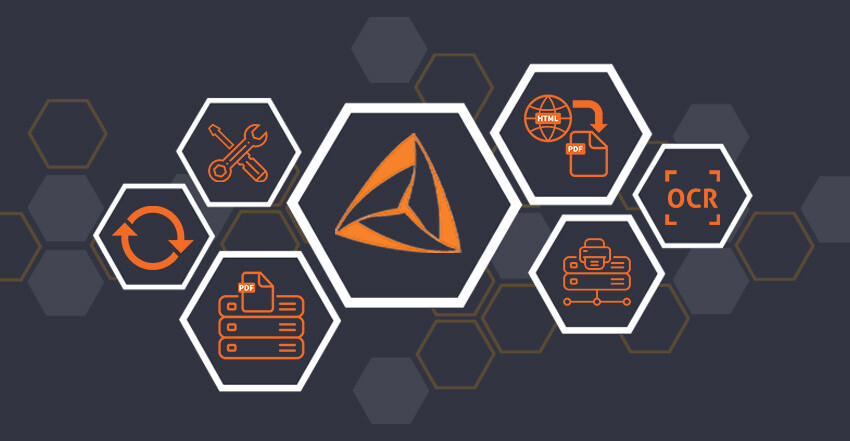 ActivePDF is the Market Leader for Digital Efficiency
ActivePDF is the market leader in providing developer components for building server-side document automation solutions for PDF creation, manipulation, and processing within software applications.
Using components from our ActivePDF range, it has never been easier for businesses to implement digital automation within their workflow and data management structures.
Our team of experts have an in-depth understanding of the functionalities of ActivePDF products and offer market-leading consultancy on these products. Call us today to discover how ActivePDF's products can cater to your PDF document needs and join the group of satisfied ActivePDF customers.
Discover our ActivePDF Products
We all consume and interact with document data daily, whether we are sending images, PDFs or any other file format; the speed and capacity of how these digital transfers are handled in your business are typically at the forefront of a winning data management strategy.
Our ActivePDF range offers businesses cost-effective solutions to make digital data support and document workflow automation seamless and comes with ActivePDF aftercare. Key features include multi-threaded file format conversion to PDF (DocConverter), digital PDF interaction and manipulation (Toolkit Ultimate) and advanced Web to PDF conversion (WebGrabber).
DocConverter offers high-volume and multithreaded enterprise-wide document-to-pdf conversion, controlling the PDF conversion process from a single location and ensuring document standardisation.
Toolkit Ultimate provides a comprehensive SDK to manipulate every aspect of a PDF document giving you full control over your PDF output from your business. This gives you peace of mind that your documents are secure and ready to exchange within the workplace and with customers.
WebGrabber is the ultimate Web-To-PDF conversion component. It allows you to convert any web content to PDF either via a URL or local web files. Output can be customised with a high level of granular control including encryption, bookmark and dynamic data automation and a lot more.
Greatstone International Provides Digital Best Practice
The products in our portfolio offer support and solutions vital in achieving digital transformation best practices in organisations, and with a guaranteed response time of 4 hours from our team of experts, we ensure our customers are never left without a resolution to any pressing concern that should arise.
Experts in Digital Documentation
As leading experts in digital documentation, we know the critical role that our products play in your business, which is why we have a team of experts ready to provide you with excellent support and consultancy for any ActivePDF product.
If you'd like to discover more about how ActivePDF solutions can support you in your business, then contact us today to speak to one of our friendly team members who will happily point you in the right direction!