Perhaps the most popular file type in the business world is the portable document format, more commonly known as PDF. All companies rely on them; however, is your business getting as much out of PDFs as it could? The PDFlib Personalization Server has opened a whole new opportunity for PDF users – discover what it is and some of its main applications.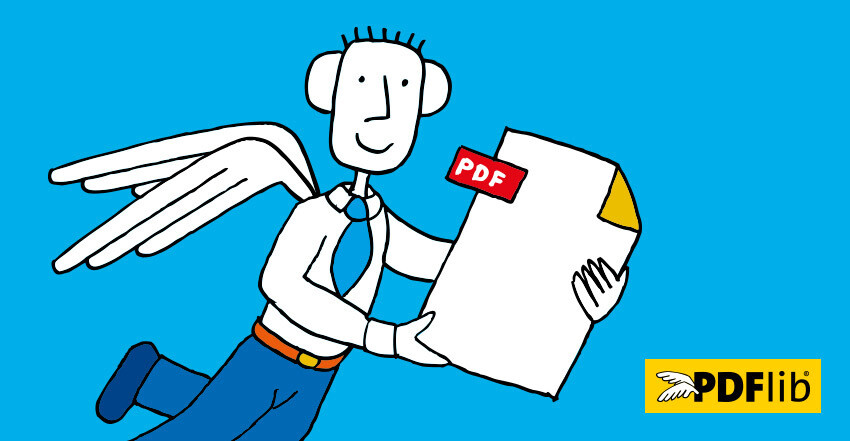 What is the PDFlib Personalization Server?
The PDF Personalization Server (PPS) combines PDFlib+PDI, PDFlib Blocks and other data processing methods into one developer solution, allowing developers to create and manipulate PDF documents. Once a developer has designed the layout of the PDF, they can use the PDF Block Plugin to mark sections of the document that can be updated and re-styled by each user. This includes changing the document's text size/font/colour, images and graphics, all without compromising the high-fidelity finish PDFlib is known for. With PPS, no third-party tools are required to help generate PDFs and it is compatible with most major API and developer platforms.
What are the Applications of PPS?
The main benefit of PPS is in its name – personalisation. One of the biggest trends in marketing today is making sure customers are offered a personalised experience. This helps businesses create a closer relationship with clients, reiterating that they care for them and have their best interests at heart. The following are just some of the ways PPS helps to add a personal touch to PDF documents:
Promotional Materials – PPS can be used to design PDFs in a way that align with the branding of your own business, helping to communicate your tone of voice and what it stands for.
Statement Processing – If your business sends statements to clients on a regular basis, PPS is for you. It enables users to customise the colours, icons, fonts and more within a dynamic PDF, providing your clients with a document that is specific to each individual.
Here to Help with Your PPS Project
Now that you know more about the functions of PPS and what it can do for your business and its customers, contact Greatstone International today. Our team of developer tool experts know the ins and outs of PPS and can show you how to install, configure, use and maintain it, so that you get the best possible return on your investment.